Our Study of Plants - Day 1
To begin our week long study on plants,I decided to begin with a pumpkin.
Over the week I will cover maths, science, literature, social studies, art, history, and health, but we start with some art...
We begin simply by looking at it, measuring it, weighing it and using our five senses to describe it.
After some pencil sketching, we study the colours and how we can use a blue/purple background to highlight the orange pumpkin.
We look at Van Gogh paintings and how he sometimes used short strokes.
Oil pastels were used from light to dark, then blended and we tried to add movement by altering the direction of our pastel.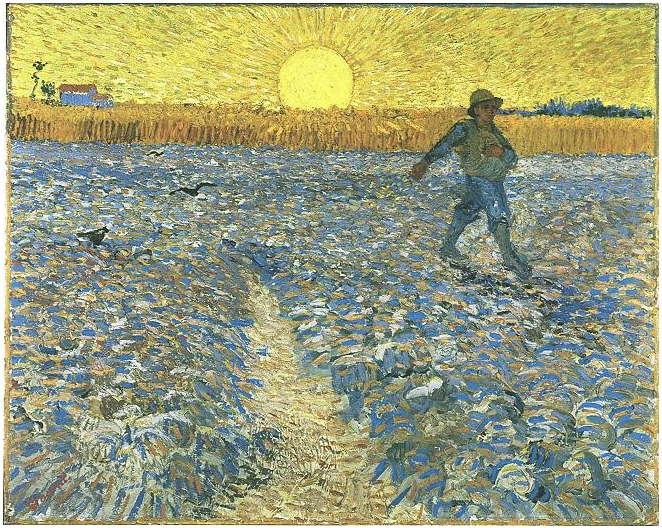 The Sower by Van Gogh.